PEAK EVOLUTION PRODUCTS
Peak EvolutionSecond Edition 2010 – digital/Kindle and printed versions:
The second edition of Peak Evolution is available on Kindle/digital readers and in a published book. It has only cosmetic changes from the first edition: removal of jargon, corrections, a new cover plus the history of the development of Leadering™ of which Peak Evolution was a stepping stone. And now the saga begun in 1991 continues on the Exec-Excel.com blog about a biologically maximized way to achieve – not as a separate biological entity but as a member of systems of systems of biological entities perpetually being adapted and maximized by nature's biological machinery. For the first time, the ability to achieve beyond one's potential may become the new norm for human beings..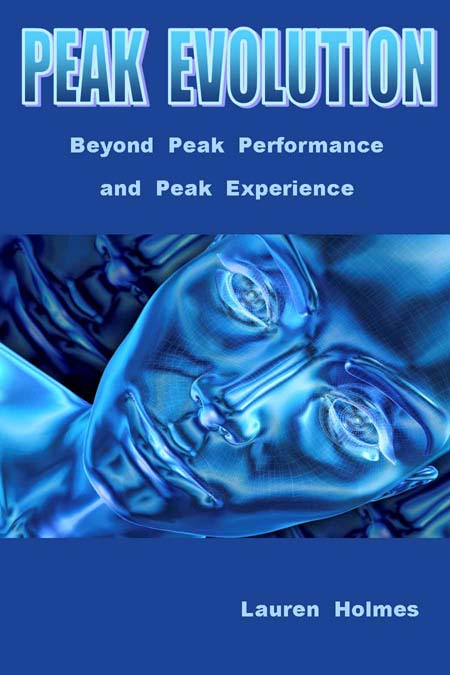 Digital Second Edition
Peak Evolution: Beyond Peak Performance and Peak Experience by Lauren Holmes
(Kindle Edition 2010) $9.99
Amazon.com US
Amazon.de Germany
Amazon.co.uk UK
Amazon.ca Canada
Amazon.fr France
.
.
.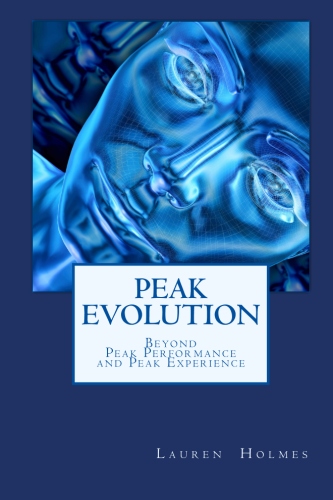 Printed Second Edition
Peak Evolution: Beyond Peak Performance and Peak Experience by Lauren Holmes
(Paperback 2010) $18.99
Amazon.com US
Amazon.ca Canada
Amazon.de Germany
Amazon.co.uk UK
Amazon.co.jp Japan
Borders.com.au Australia
Amazon.fr France